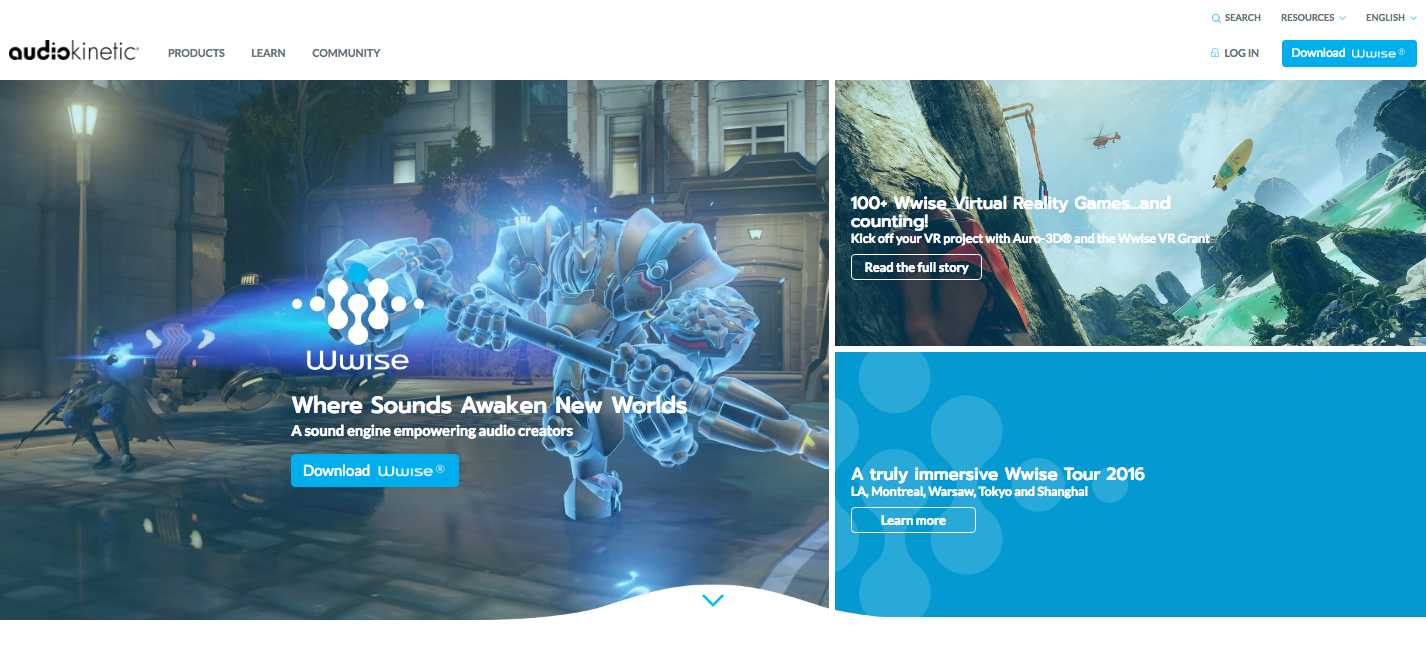 Did you notice that our Audiokinetic website has a new look?
So, here's what is going on. We launched our new Audiokinetic homepage last Thursday, September 15th 2016. This is the very first step towards a gradual redesign of our entire website and Audiokinetic user accounts environment. We're hoping that all the love that we are putting into this project and, of course, all of your feedback will translate into a user experience that is more rewarding and enjoyable. We want to ensure that you can find and access everything you need easily, so your feedback is paramount!
As we unite and strengthen our interactive audio community, we're putting a lot of emphasis on creating resources that educate, inspire, and, in alignment with our Wwise slogan, empower you! We are also creating a space where we can feature and celebrate your projects and successes! The new Audiokinetic website is intended to become community focused, and we're counting on you to contribute by sharing your news, expertise, and ideas with peers on the new Audiokinetic community blog.
We ask for your patience during this transition which will take a few months, as we are putting a lot of thought into every single section to ensure that any changes we decide to make are indeed an enhancement that will better serve you!
So, let us know what you think about our new look and what you'd like to see or find on your Audiokinetic website moving forward.
Cheers,
The Audiokinetic Team