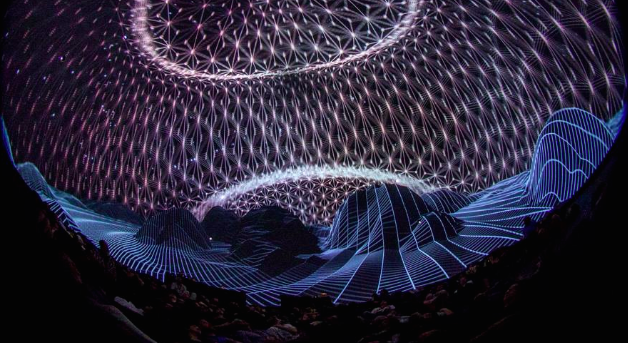 At Audiokinetic, we strive to empower the interactive audio community, support it as it grows and evolves, and streamline opportunities towards fruitful collaborations. From beginners who want to learn the Wwise interactive audio engine and launch their interactive audio careers, to advanced interactive audio professionals and companies that are seeking ambitious new projects or scouting for talent; we want to ensure that the Wwise community continues to thrive. Your Audiokinetic account now integrates all your Wwise and community essentials, and can now also help you establish or progress your interactive audio career and interactive audio projects.

Audiokinetic launches the Creators Directory
Audio is the most outsourced service in the gaming and interactive media industries. Given the nature of this space, and the great increase in the number of interactive media projects within the last few years, we decided to launch the Creators Directory.
Catering to a significant industry need, the Creators Directory is an online global network of interactive and game audio professionals, companies, and educators. Our goal is to provide content creators and service providers with international-scale visibility on a platform that simplifies the discovery process for developers and content providers. The Creators Directory also offers the industry access to Wwise partner schools and educators. These educators and institutions are licensed by Audiokinetic and ensure education material and standards are upheld when it comes to teaching and learning Wwise and interactive audio in general.
In a rapidly growing and evolving interactive audio industry, Audiokinetic launches the Creators Directory as a preliminary step towards streamlining and empowering collaboration. Audiokinetic's Creators Directory allows developers to find Wwise-certified talent who are offering their services and who are suitable based on their specialties and level of experience.
The Creators Directory provides its members with the opportunity to get recognized on its global platform, and delivers a trusted resource for scouting specialized emerging and expert talent. Under this unified platform, Audiokinetic will ensure consistency and reliability through an approval process for applicants seeking to get listed. Getting listed validates that a company has experience with the Wwise software; at least one member of the company needs to be Wwise certified, however, there is no fee requirement. Furthermore, Audiokinetic will not be involved in the relationships or any transactions facilitated by connections established via the Creators Directory. To learn more, visit the Creators Directory FAQ page.
Being Wwise-certified with at least the Wwise-101 Certification is a mandatory prerequisite to getting listed. Wwise has partnered with over 100 academic institutions and you can access this list of licensed institutions and educators using the Creators Directory. Another way to get Wwise-certified is through our Wwise Online Certification.
Wwise Online Certification
The Wwise online certification program will allow you to unleash your potential as an audio programmer or sound designer. Designed to facilitate quick and enjoyable learning, the online course material is comprised of lessons, complete with Wwise tutorial videos and quizzes related to each lesson. We recommend that you test your knowledge and get some practice using the quizzes, especially since they also follow the same structure as the exam.
Audiokinetic has relaunched its Wwise online certification program to improve the overall experience for its rapidly growing international Wwise community. You can now access the certification program directly from your Audiokinetic account, the one-stop-access for all your Wwise essentials.
If you have already started the online certification program via the CRAS website, you'll be receiving an email with instructions based on whether or not you already have an Audiokinetic account. Rest assured, this migration will not affect your certification history or any progress you may have already made in regards to completing quizzes.
Wwise-101
Wwise-101 is a prerequisite for getting listed on the Creators Directory. This online certification program involves 7 lessons and 7 quizzes. If you are an expert Wwise user however, and would like to quickly get certified so that you can apply for the Creators Directory, you can certainly skip the learning and take the exam immediately. Note, however, that passing the Wwise-101 certification exam requires a 90% mark or higher.
The Wwise-101 certification program and exam cover:
Leveraging sound triggering systems
Practicing audio integration workflows
Creating and mixing virtual soundscapes
Discovering system performance optimization techniques
Wwise-201
Wwise-201 is currently in development, and will be released soon. This online certification program will cover the implementation of interactive music using Wwise. Currently, it is not a requirement for getting listed on the Creators Directory; however, if you are interested in interactive audio in general, we highly recommend that you take this Wwise certification program.
The Wwise-201 certification program and exam will cover:
Exploring the process of how music created in a conventional DAW can be implemented into a game
Understanding how to create a dynamic score that can react to the player's actions and changes to various circumstances in the game
Learning how to implement custom created music while acquiring fundamental concepts such as re-sequencing and re-orchestration techniques, switching and transition systems, MIDI implementation using Wwise's included synthesis and sampler tools, and dynamic music mixing
Creating, testing, and playing the result of what you've learned using Cube, the included demo game; this provides you with a real-world opportunity to see the process of implementing interactive music from beginning to end
To stay tuned for the release date of the Wwise-201 certification:
Partner Schools & Licensed Educators
Train-the-Trainer
The Train-the-Trainer program is designed for educators who would like to teach Wwise or are teaching Wwise already but would like to get licensed and get listed on the Creators Directory.
Train-the-Trainer is an intensive four-day course, required by Audiokinetic, for those who want to become Wwise Certification Instructors. The course is designed to ensure that instructors who deliver authorized Wwise certification classes have the technical and academic skill set necessary. This four-day program is organized in various cities (based on demand) throughout the year, and is conducted by Robert Brock, Game Audio Department Director at the Conservatory of Recording Arts & Sciences [CRAS].
Before applying for the Train-the-Trainer program, you must obtain your Wwise-101 Certification.
Let us know if you are interested in attending the Train-the-Trainer program, so we can look into organizing one in your city. We can also notify you by email about any upcoming programs near you.
Academic Institutions
Academic Institutions that would like to get licensed with Audiokinetic to teach Wwise need to have at least one instructor who has passed the Train-the Trainer program. If you represent an academic institution that would like to get licensed with Audiokinetic to teach Wwise and get listed on the Creators Directory, contact us for further information.
Your Audiokinetic account is your one-stop community access
As we strive towards optimizing our unified and dynamic nucleus for the interactive audio community, we have improved our Audiokinetic Portal by merging the Wwise certification program with user accounts. Now everything, including community forums and the Creators Directory, is integrated into the Audiokinetic environment and can be directly accessed from your Audiokinetic user account.