My Background
I am Alessandro Guzzo, a sole game developer of the first-person horror games, The Land of Pain and The Alien Cube. I'm currently working on a third unannounced game focused on mystery and atmosphere. It's a completely new project and I can't wait to share more details with my community.

My inspiration comes from Lovecraft's literature and early 2000s thriller video games, which I really enjoyed because of their immersive mood. I always thought that to make a good game, it's very important to create the right atmosphere, and to achieve that, the soundtrack plays an important role.

I worked a lot on this aspect in both of my games, The Land of Pain, and its spiritual sequel, The Alien Cube. In these adventures, ambient sounds and an atmospheric soundtrack help the player feel deeply involved while exploring the different areas.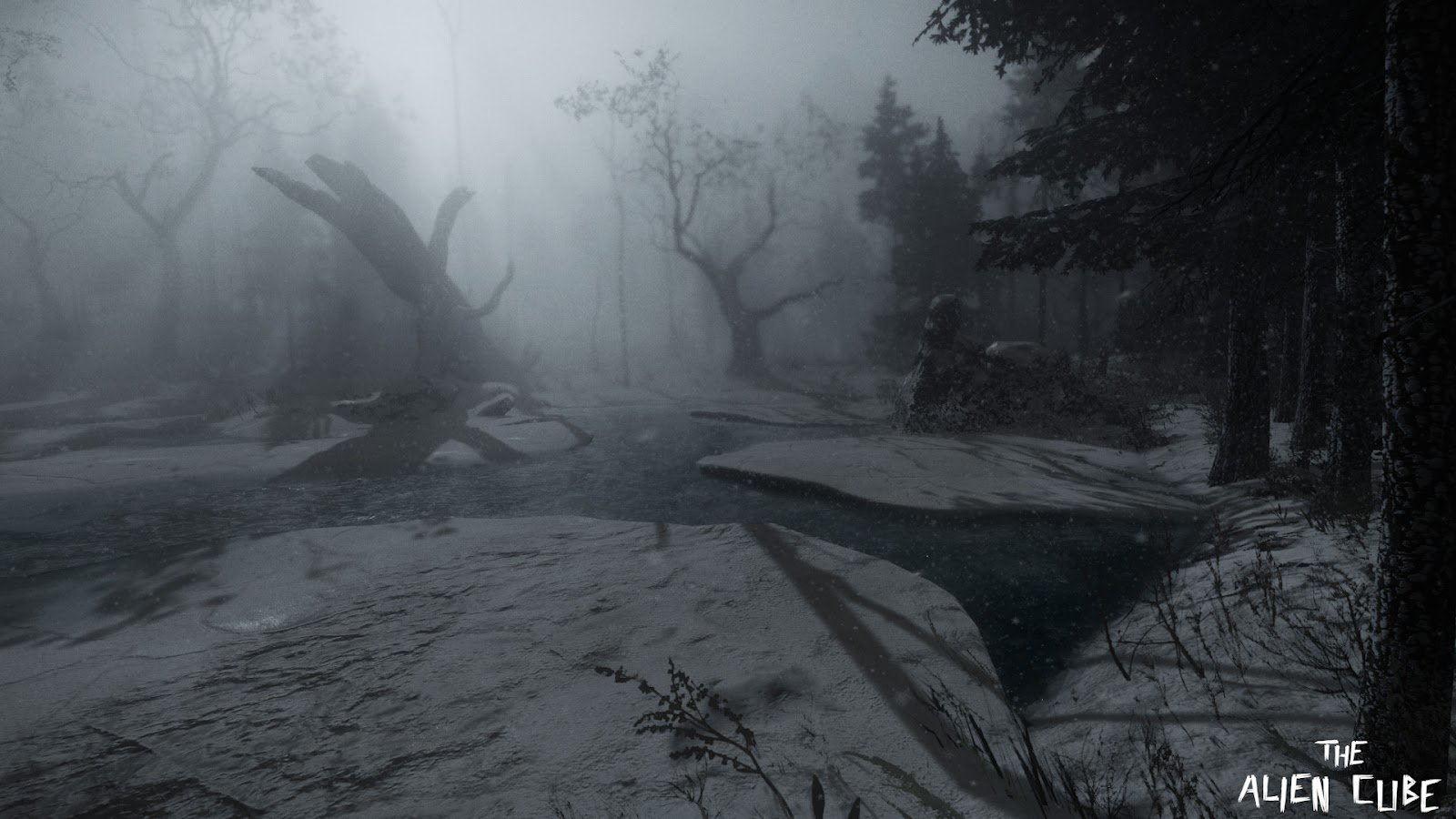 How I became a game developer
Everything started in 2014, when I realized that the career path I was taking wasn't what I wanted for my future. At that time, I was 24, and after getting my Information Technology diploma, I tried a handful of different jobs; electronics store clerk, sales representative, call center operator, security guard. I didn't have any job stability and I was unsatisfied with those jobs that didn't follow my career ambitions.

So I decided to make my own job, but it seemed to be an impossible task as I didn't have the chance to invest much money. What could I do considering my passion for video games and having only a room and a computer? Become a game developer!

The idea was great, but I had to manage everything perfectly in order to create a video game from nothing and before my savings ran out. I had to save on everything and I didn't buy what was unnecessary. Only that way I could pay the rent, food and taxes for a couple of years.

It was autumn 2014 and from that moment, I started developing with CryEngine as self-taught. I didn't have any knowledge of game development, but I realized that I was able to proceed well with the work. While I was learning, I was creating; and while I was creating, I was learning. Soon I understood that, being on my own, I needed great flexibility and organization, so I came up with an innovative and custom-made working method that allowed me to manage all the development aspects with maximum flexibility.

After a couple of months, I saw that the method was working and my game development abilities were improving, so I decided to make a demo to get feedback on what I was working on from the community.

The Land of Pain's demo was welcomed with thousands of downloads and this encouraged me to finish my project. I released the game in September 2017 and the feedback from users was very good. The game has been 2nd on the Top-Seller and 2nd on Most Popular Releases on Steam.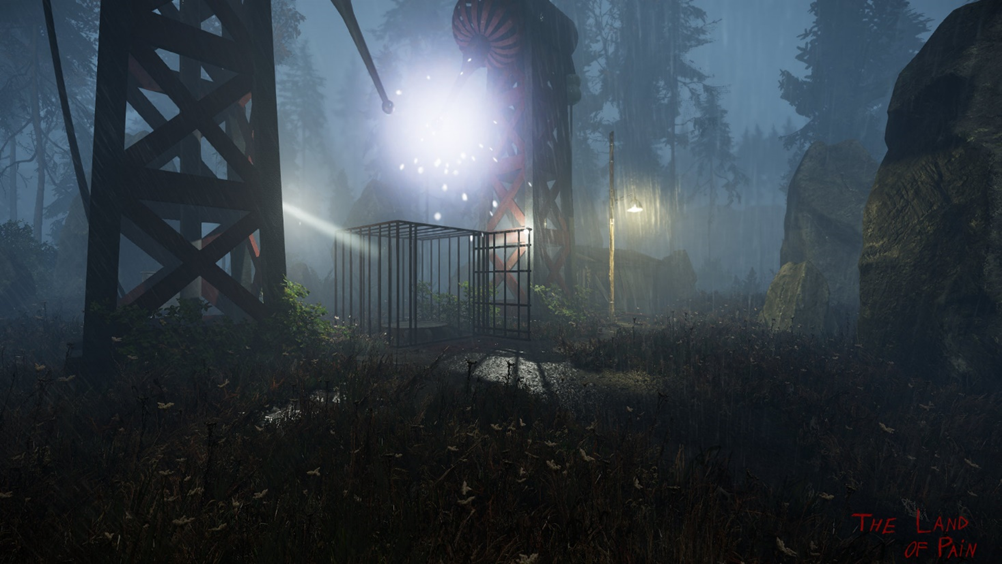 The Land of Pain
The Land of Pain is an adventure-horror game focused on: story, investigation and atmosphere.

In this Lovecraftian horror adventure, you'll have to learn how to survive as you fend off a dark and disturbing evil. You will explore a huge and terrifying world while escaping from an unrelenting enemy, solving puzzles, and unravelling the ancient mystery that's befallen this land.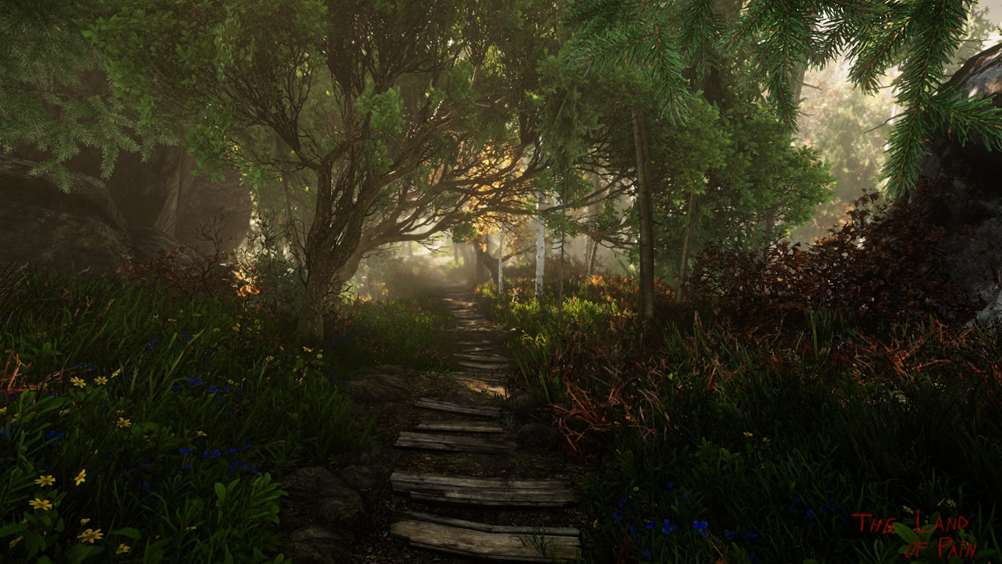 Developing The Land of Pain as a solo dev wasn't an easy task, but the experience helped me understand what I was able to achieve and how to create an even better game. So I started the development of The Alien Cube right after, aware of my skills and limits.

I wanted to make a game that belonged to the same universe as The Land of Pain, somehow connected to it, so I could explore all of the ideas that I couldn't fit into my first game.
The Alien Cube
The Alien Cube is a first person Cosmic horror game where you play as Arthur, a lonely man whose life is about to change dramatically when strange events start to occur after finding out about the disappearance of his Uncle Edgar.

The game focuses on story, investigation and exploration. The player will have to walk through different environments to solve puzzles and investigate in order to unravel the mystery.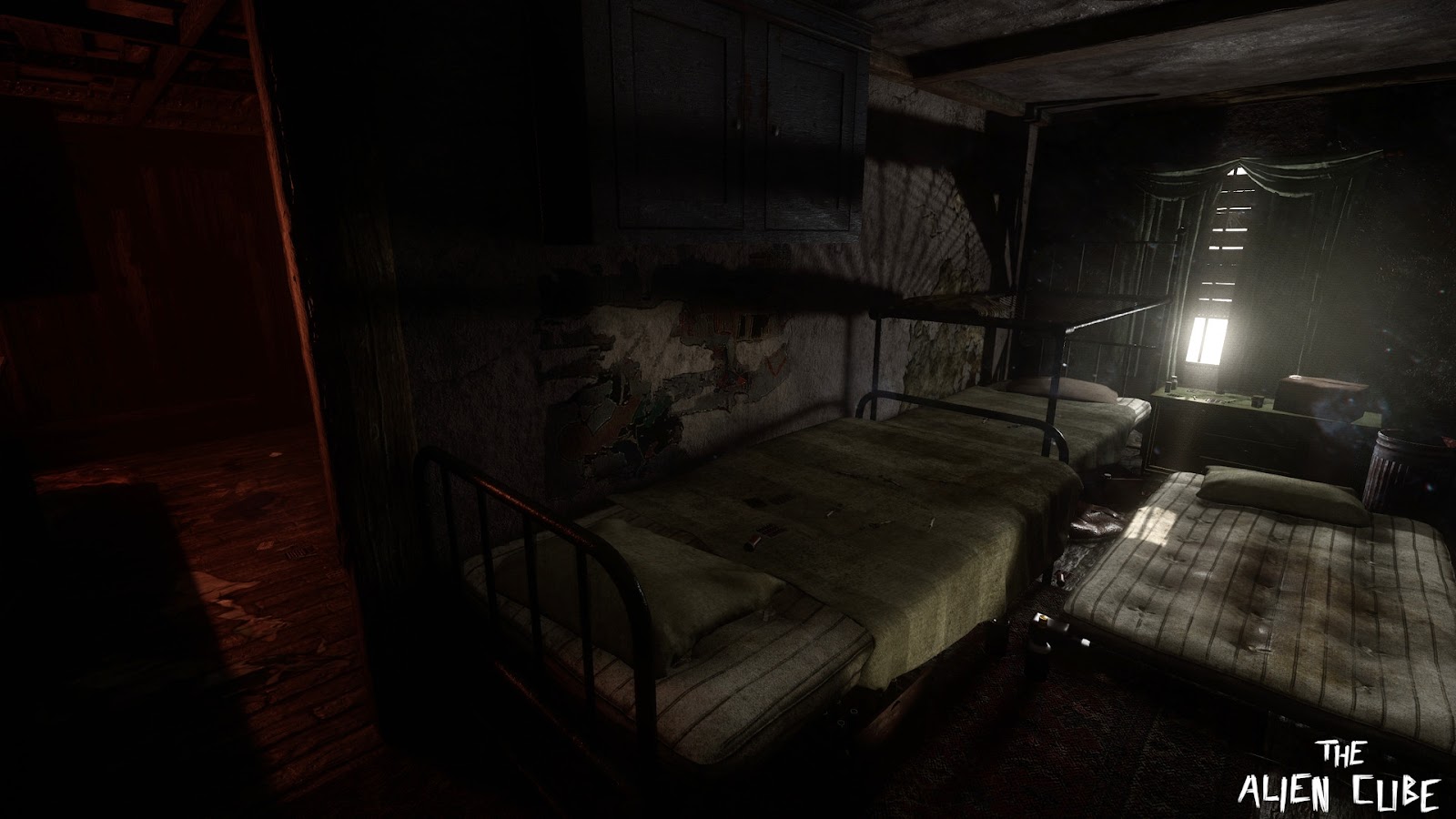 There are a variety of places to explore, from snowy forests and dark dungeons. Players have to escape from enemies and seek out clues, but this search will unchain a series of terrifying revelations.
Tools
CryEngine
Realistic graphics are an important feature in my games, which allows us to immerse ourselves in the game's world. I managed to achieve that through CryEngine, which offers the chance to create beautiful natural landscapes and detailed interiors. I also used photogrammetry, which allowed me to implement objects from the real world into the game, with stunning results in terms of visual realism.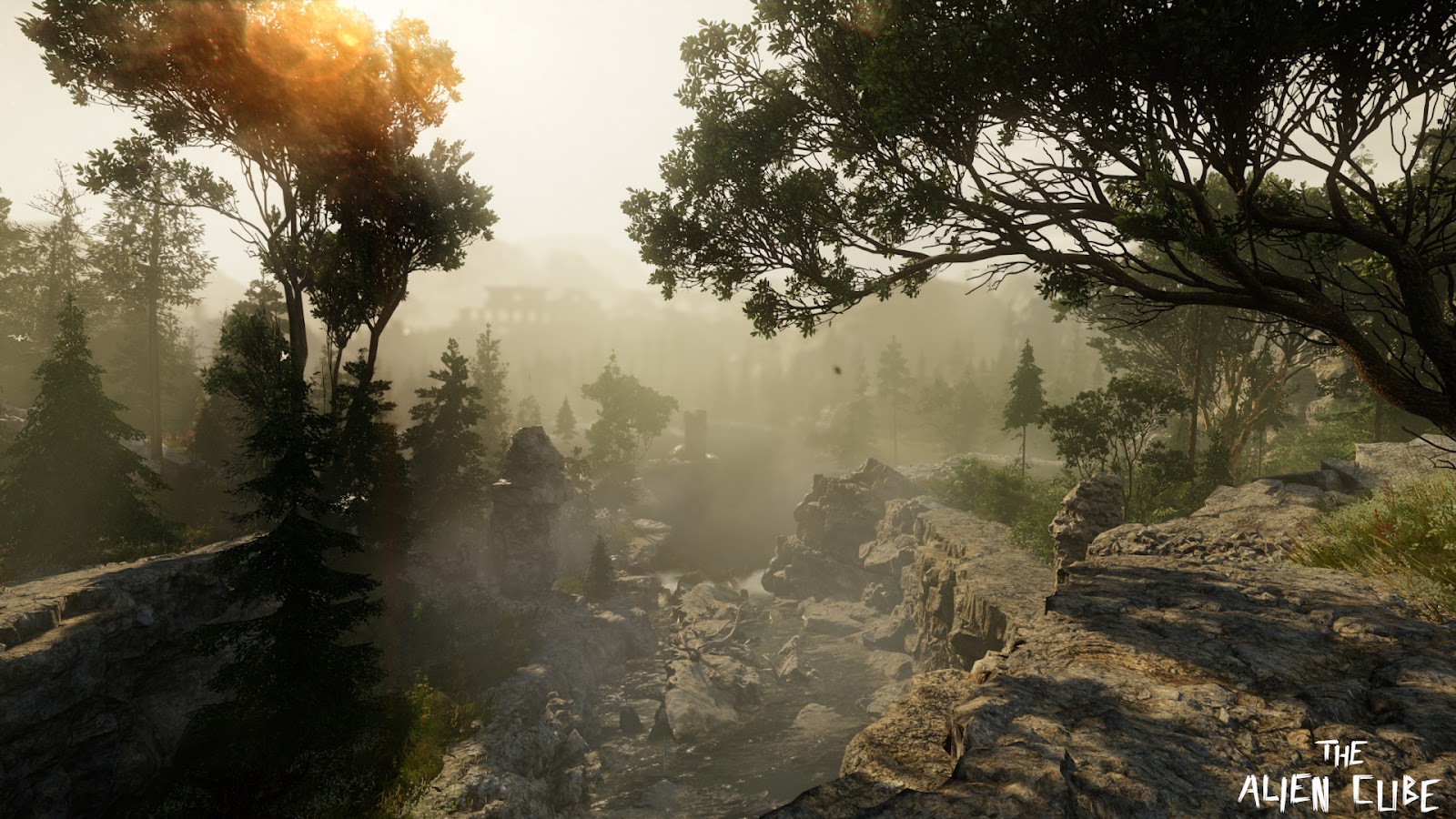 Wwise
Music and sounds in horror games are very important and can have a deep impact on the overall game experience. With Wwise, I found an amazing software that helped me achieve incredible results.

There are many features that I find useful in Wwise, and one of them is the chance to dissolve music at key moments. Imagine when suddenly something unexpected happens; in that moment, being able to perfectly manage the music is essential to enhance the drama.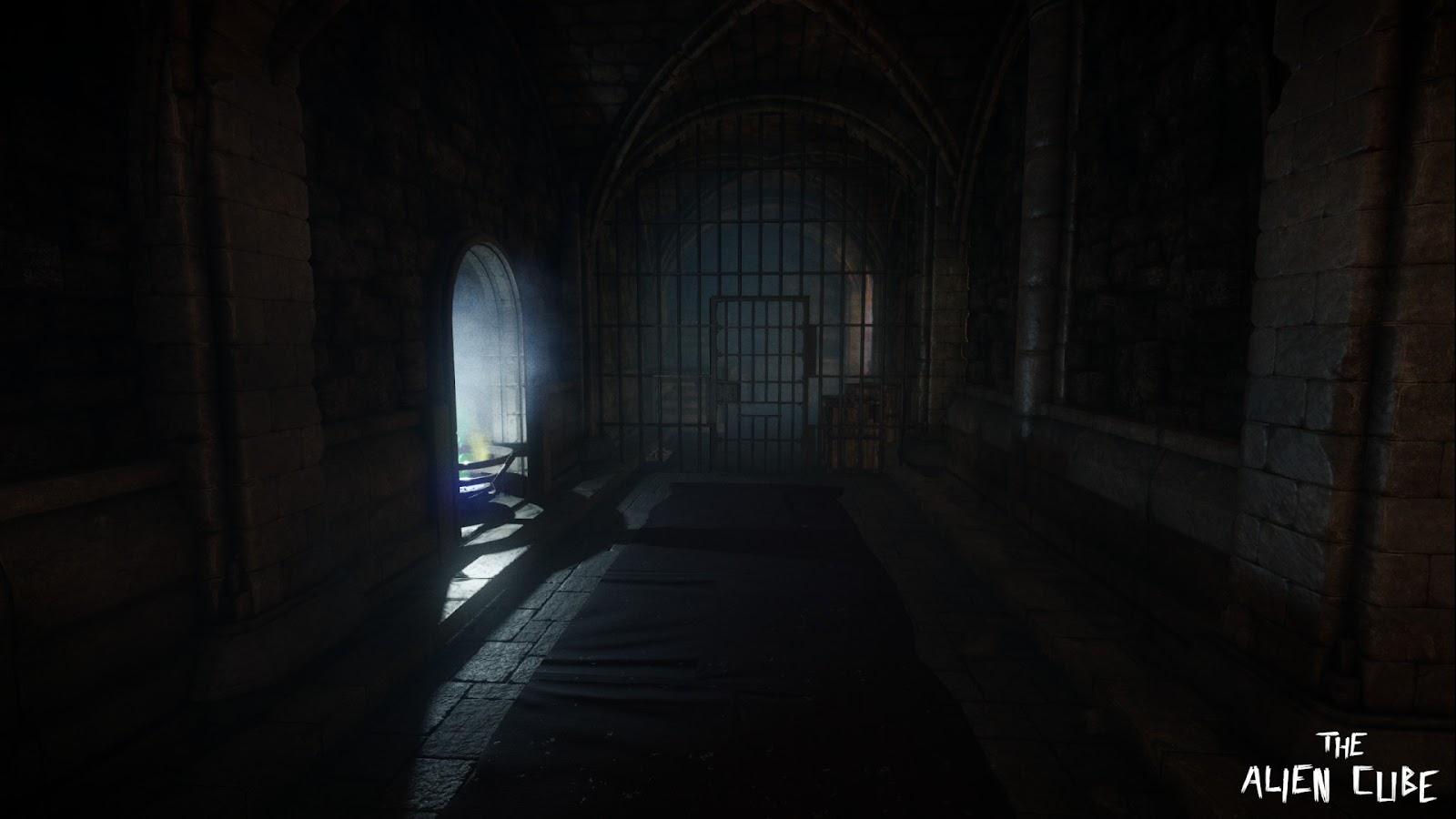 In my games, there are many different environments and having the proper reverberation helps to achieve great immersion in the game. For example, if you are walking in a cave you can hear the echoes of your footsteps, water drops, and other sounds. This adds a lot of realism to the experience.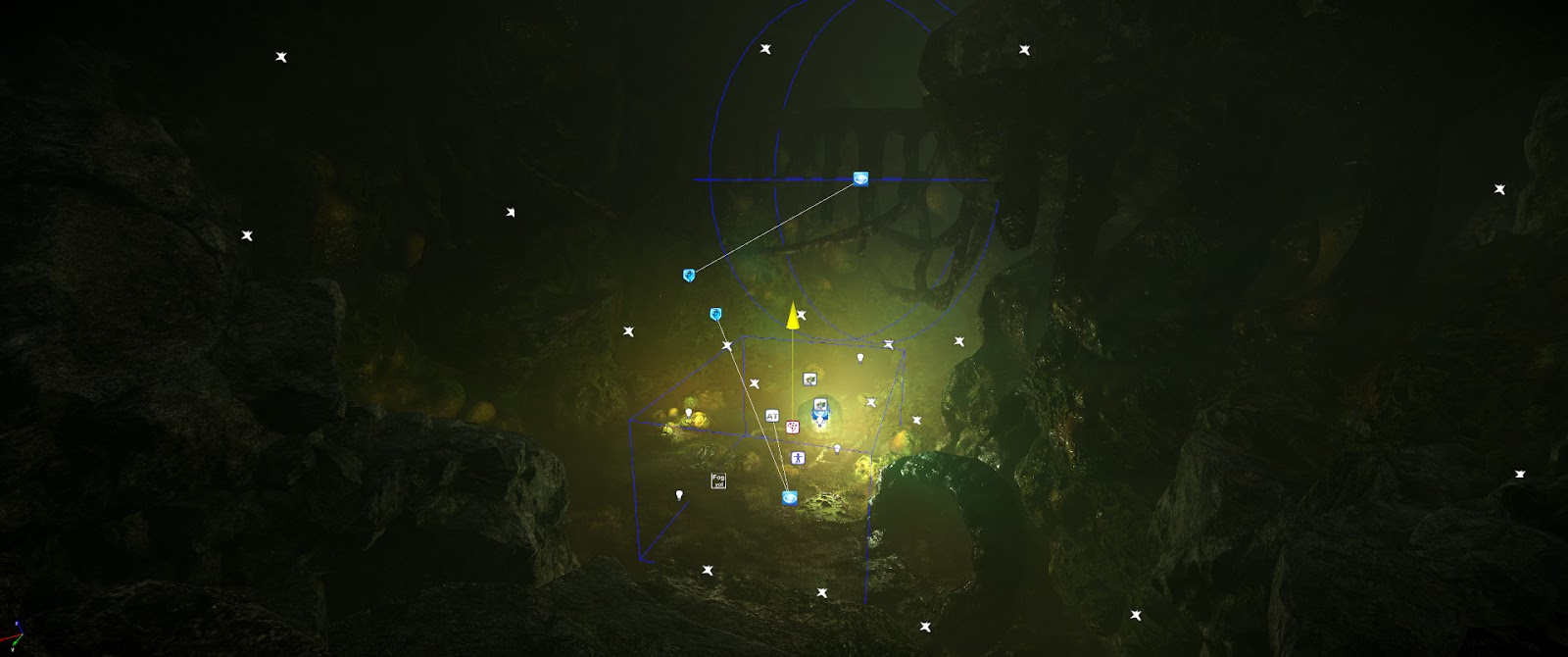 I often used the Randomizer too, which allows you to change a sound based on a range of values that can be randomized. For example, when I need to play different but similar sounds (like footsteps) in the game, the Randomizer proves useful, as it helps to generate different sounds from a single one.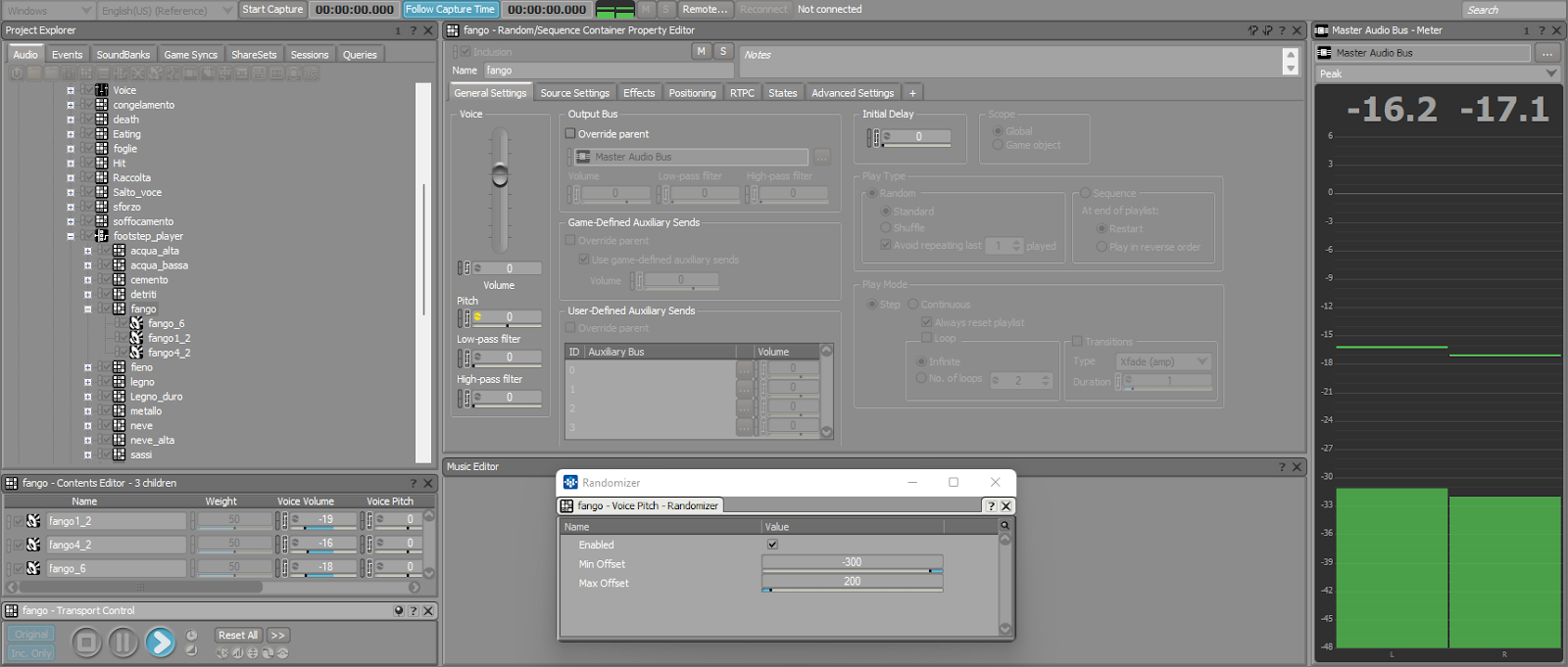 Memory management is also important when working on a video game. Thanks to SoundBanks, I managed to optimize the memory used for the audio, as it is possible to load only the sounds that are necessary at any given moment.

For an in depth analysis of how sounds are managed, I used the Advanced Profiler. Indeed, it displays a wide range of detailed information about the inner workings of the sound engine and helps you find any issues that might occur.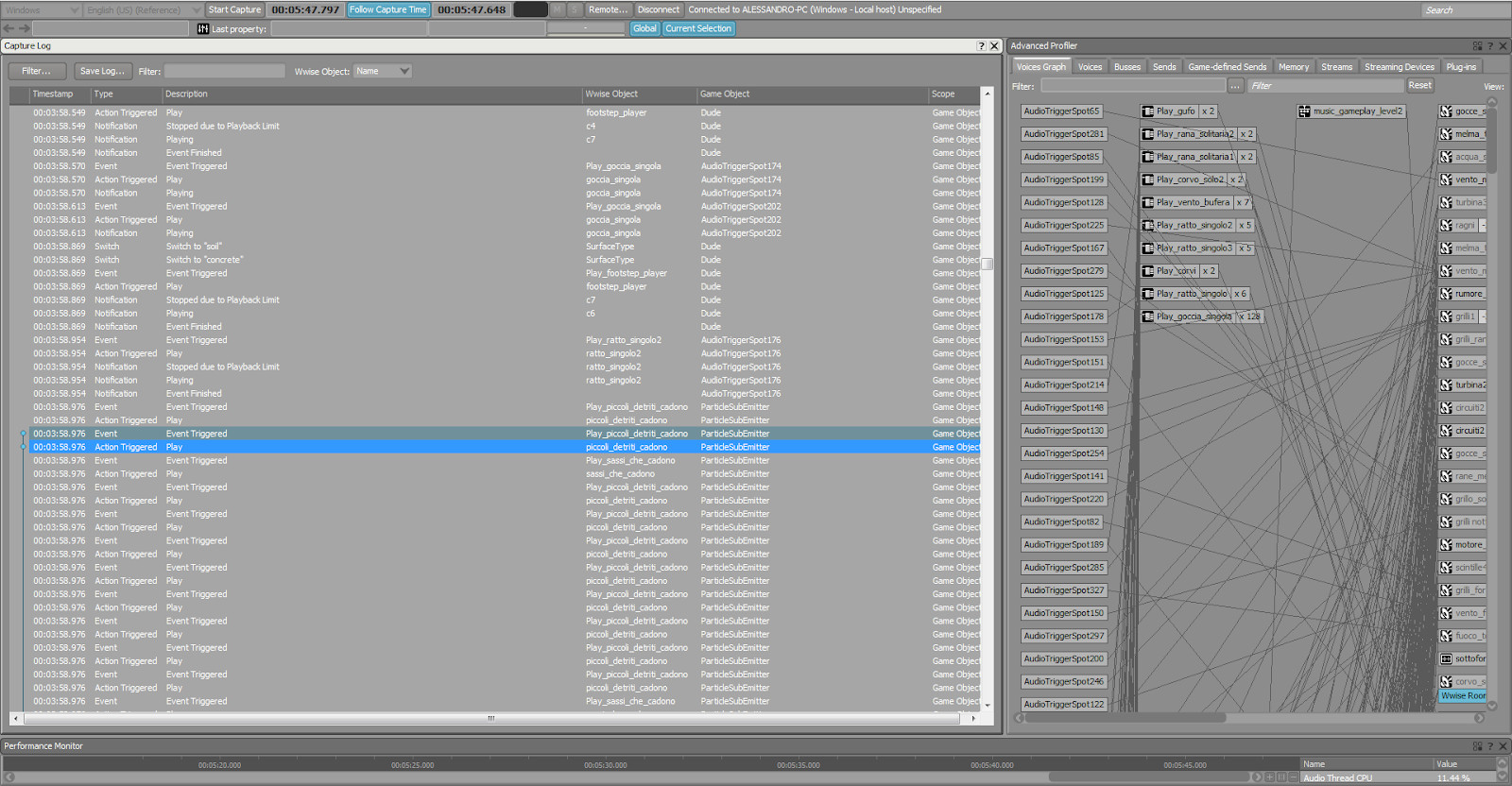 Wwise offers many other features that allowed me to create a beautiful audio experience in my games.
My New Project
Now I'm working on my third game. I'm developing it and at the same time I'm writing the story. It's too soon to give details as I'm still in an early phase. I'm trying to evolve further, learning new methods and technologies to make better and better games.

I learned a lot over the years, but I think that there are no limits on what one person can achieve. There are new things to learn every day, but the important thing is to have the tenacity and flexibility to adapt to different situations. Video games market is ever-changing and I think that one of the most important aspects in my job is to predict and interpret those changings.
Conclusion
Thanks to Audiokinetic for having asked me to share my experience with Wwise. It has been an essential tool that allowed me to reach amazing results with my games!

You can find out more about The Alien Cube and The Land of Pain on Steam and my Website:

The Alien Cube

The Land of Pain

Website

Follow me on Twitter and Instagram to be up-to-date with the latest news!