Wwise Automotive
Computing power has transformed the automotive industry. Wwise is revolutionizing automotive audio, providing engineers with pioneering automotive audio solutions to design and implement holistic, immersive, and audio-branded automotive experiences.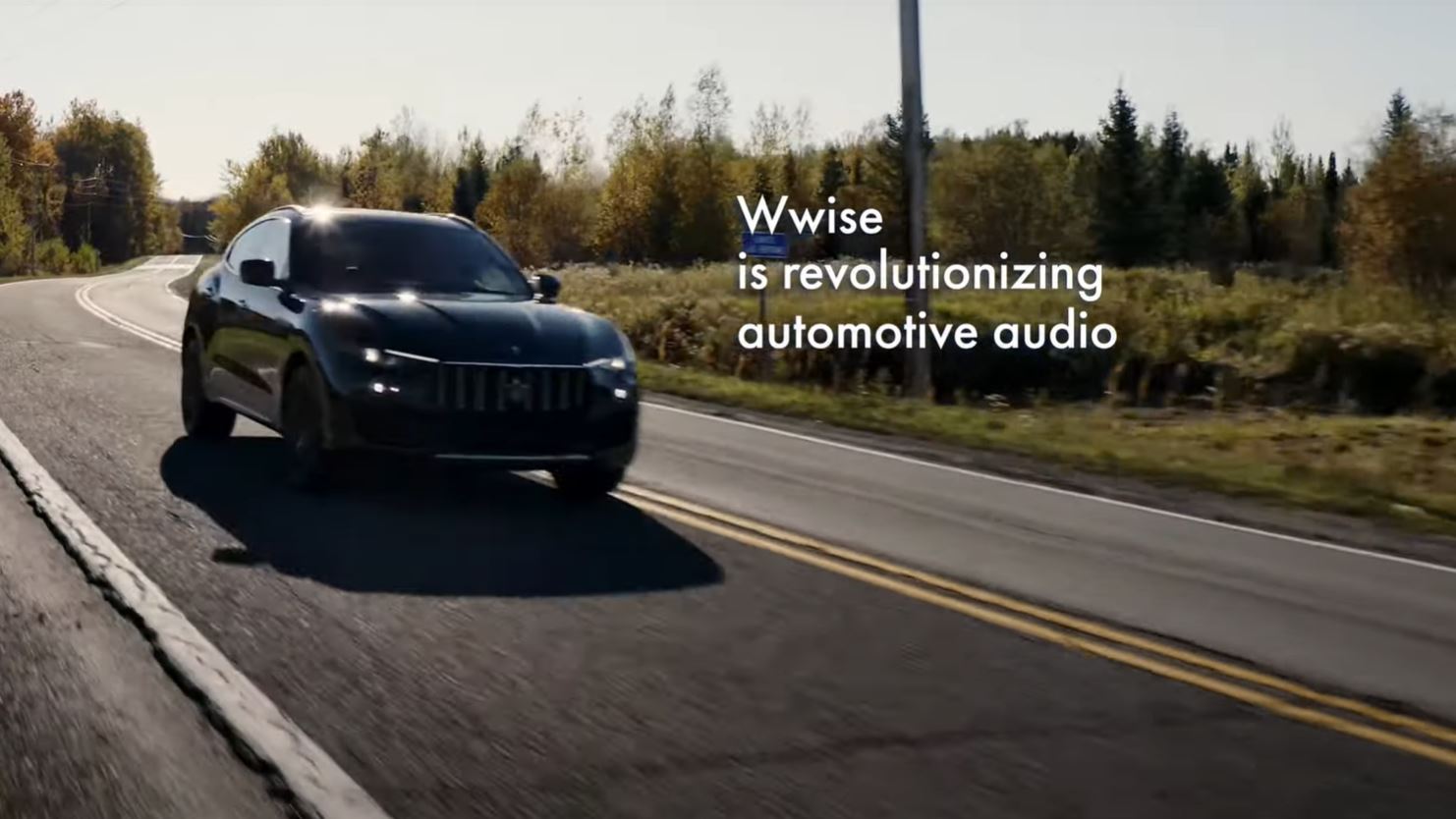 Wwise is a comprehensive data-driven audio middleware solution. It features an optimized run-time sound engine typically running as part of an infotainment platform and an audio authoring application used for creating and managing interactive audio content, also acting as the tuning software environment.
Wwise can be deeply integrated in infotainment systems like Android automotive platforms to provide advanced audio management capabilities and improve in-car audio experiences with interactive sound generation for vehicle chimes, ADAS and external pedestrian safety applications.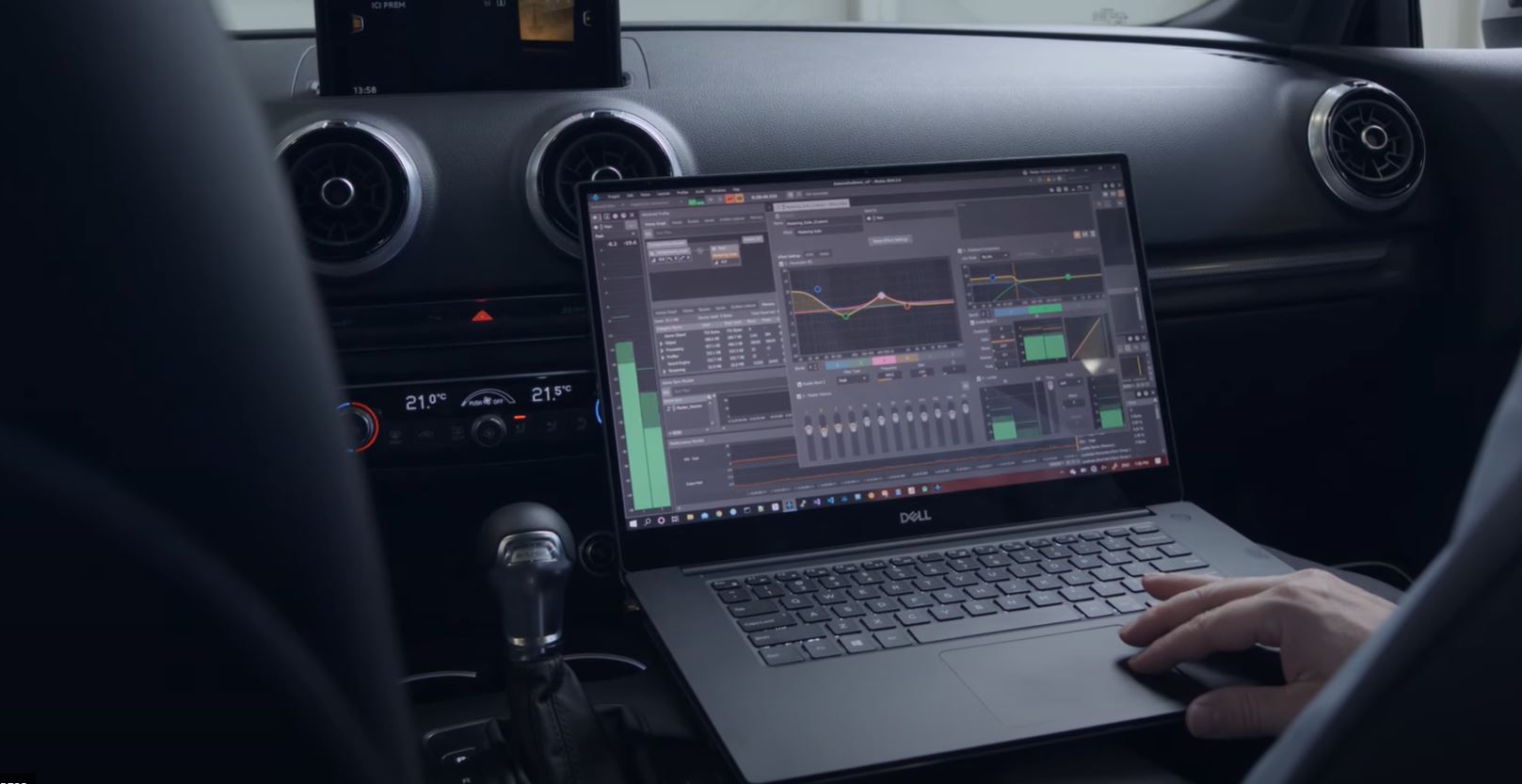 On an Android automotive platform for example, we encapsulate the Wwise runtime into the Android audio framework so that all audio streams are routed to the Wwise audio graph, where arbitrary mixing, volume ducking and priorization can take place. Routing to different audio zones available on the system can be performed dynamically. Parameterization of DSP algorithms can be controlled to adapt to different vehicle input signals (e.g. vehicle speed) with custom control curves effectively augmenting the platform with real-time tuning capabilities.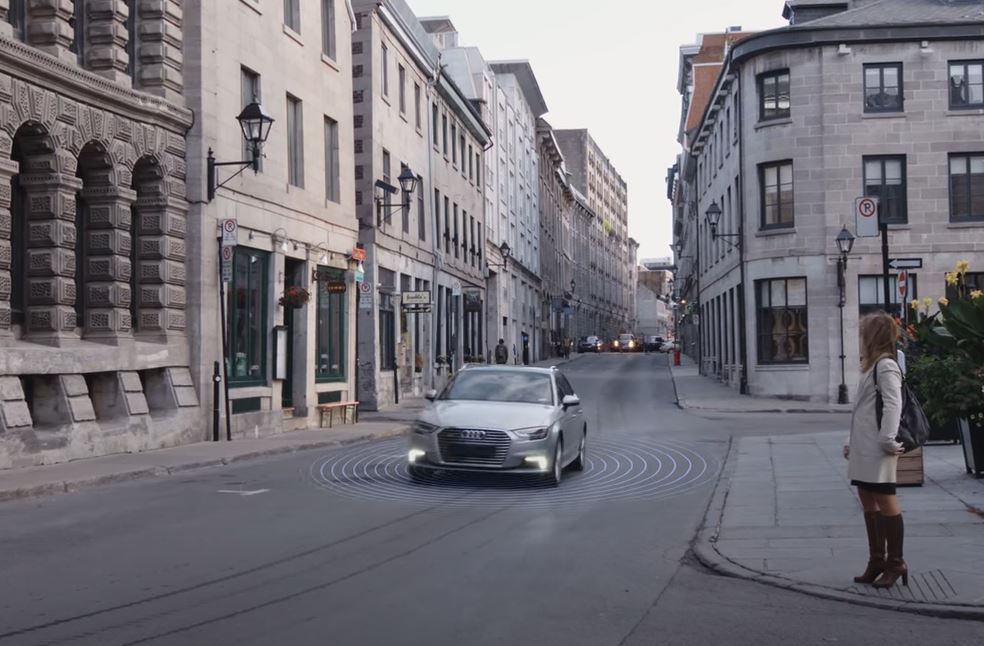 Fine tuning audio functionalities based on vehicle signals like an automatic level control system for example, can be achieved within the vehicle during acoustic system tuning or by simulating the vehicle signals in the authoring environment during sound design. For generating Acoustic Vehicle Alerting System (AVAS) for electric vehicles in order to alert nearby pedestrians, Wwise provides various advanced interactive sound generation capabilities.
This allows car manufacturers to create unique sound signatures related to the brand identity for the vehicle, without requiring any additional, lengthy and costly engineering changes. Today, we've shown a new paradigm for automotive audio development, that can empower car manufacturers or their suppliers to be in full control of the audio experience, without spending long development cycles on technology integration and software development.
The Wwise automotive solution is a very powerful tool to be able to iterate very quickly and tune designs in context during vehicle development.