What is video game music? What is interactive music? The answers to these questions are not as straightforward as they seem. Olivier Derivière demonstrates how the general view of music for games remains limited and how broad the opportunities for artistic expression truly are. Music for games should be more than just music. In this second part we follow him on a journey in a spaceship called WW15E (get it? Wwise 15E). If you missed part one, you can read it here.
Derivière takes us on a creative journey to three planets. The first planet is one where most adventurers arrive, and stay. The second planet is further out and one very few make it to. Our third and final destination is the most mysterious, and in the furthest reach of space.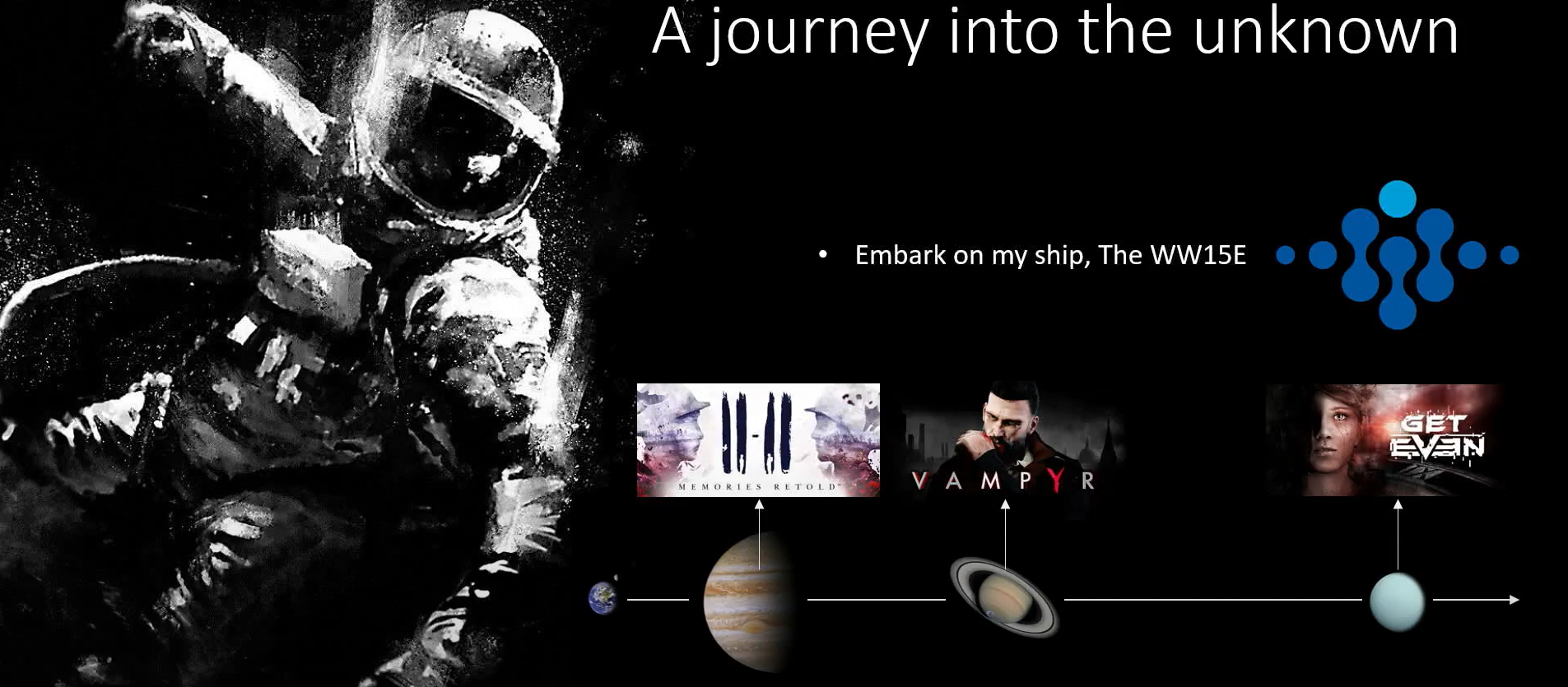 A key question asked to the audience of composers about their perception of Wwise, "How do you envision Wwise as a composer?" He states that it is often seen as a music player. "Wwise is more than a music player, it is an audio engine for music." he continues. In order to explore what he means, we need to join him on his journey.
Planet 1 | 11 - 11 Memories Retold
Our first stop takes us to the planet of 11-11 Memories Retold; a narrative adventure video game set during World War I. This game has two characters Harry and Kurt. Harry is a young naïve Canadian, while Kurt is a strong, experienced German father. These details alone are enough for a composer to start creating. In engaging more with the developer before starting the project, details surrounding the gameplay highlights the players ability to switch between both characters. This additional information creates a new dynamic to what a composer might write when diving into this scripted narrative.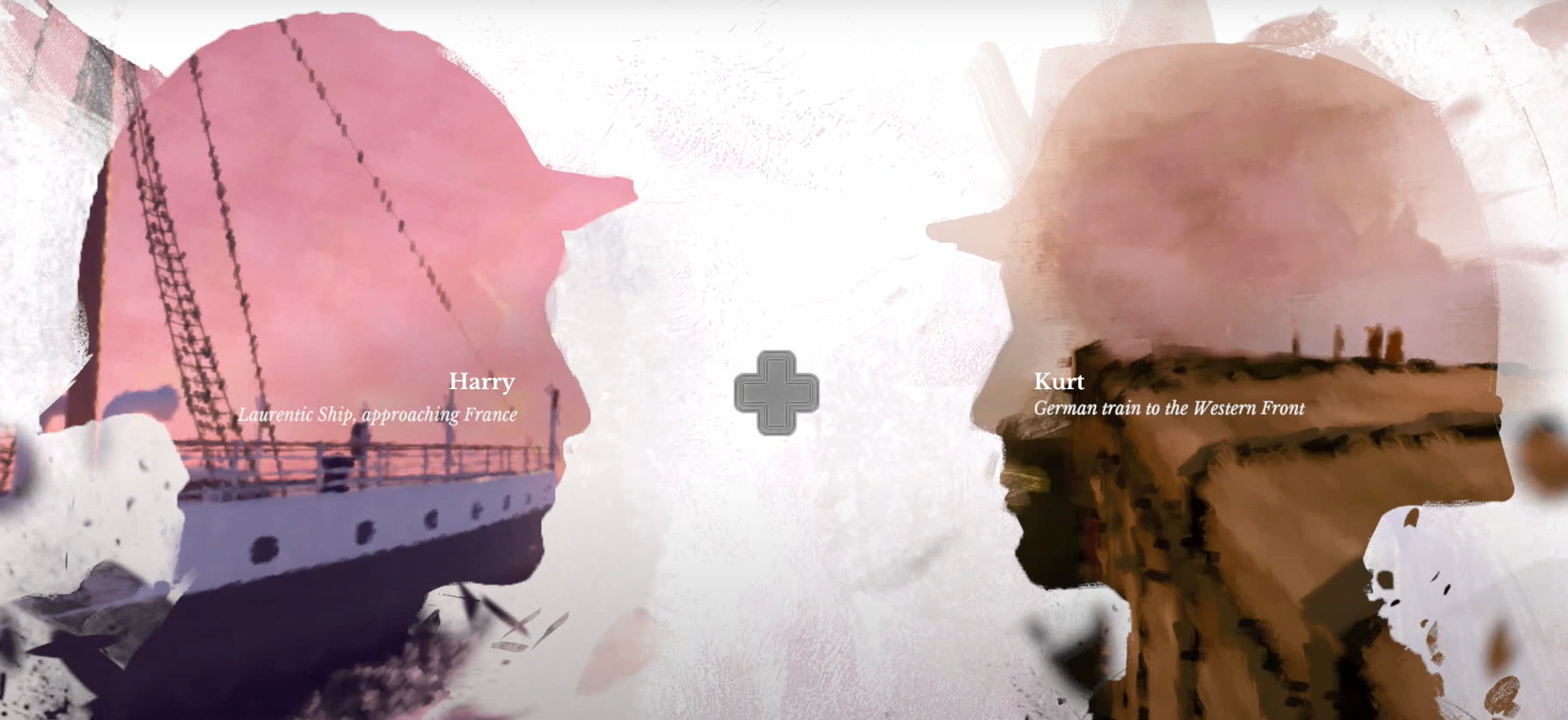 With a deeper understanding of the gameplay, the composer can now begin composing. 11-11 Memories Retold required a film scoring approach to match it's narrative driven game design. Using Harry and Kurt's characters as inspiration, Derivière chose a scale to match each personality. Harry is bright, young and naïve. His scenes were written in E minor. Kurt being older, experienced and tough is paired with G major. These keys were selected to also enhance the gameplay for harmony when the characters inevitably meet.
Click the image to listen to the sound design for Harry.

Click the image to listen to the sound design for Kurt.
11.11 Memories Retold Soundtack on Spotify
Planet 2 | Vampyr
Vampyr is an action role-playing video game developed by Dontnod Entertainment and published by Focus Home Interactive.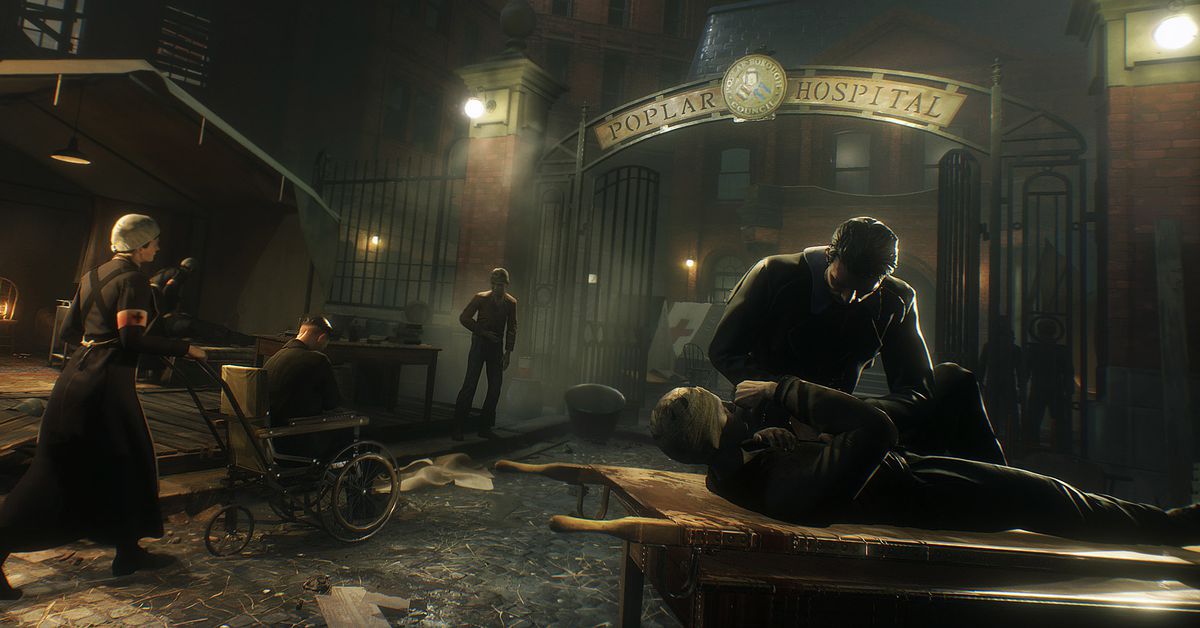 As we journey further with Derivière we dive into more complex world on our second stop. We have landed on Vampyr, a game about a vampire roaming the streets of London in 1918. It was important that the music conveyed the feeling of the cold streets of London. The player should feel that change between their environment indoors and outdoors.
The challenge was to differentiate outdoor exploration with outdoor dialogue, while also creating an atmosphere for indoor exploration and indoor dialogue. Derivière decided to approach this score by writing phrases which could be played at random. Musically speaking, the phrases allow for the experience to be reinvented every time. Using Wwise to implement these scenarios throughout the gameplay resulted in a very organic experience for the user.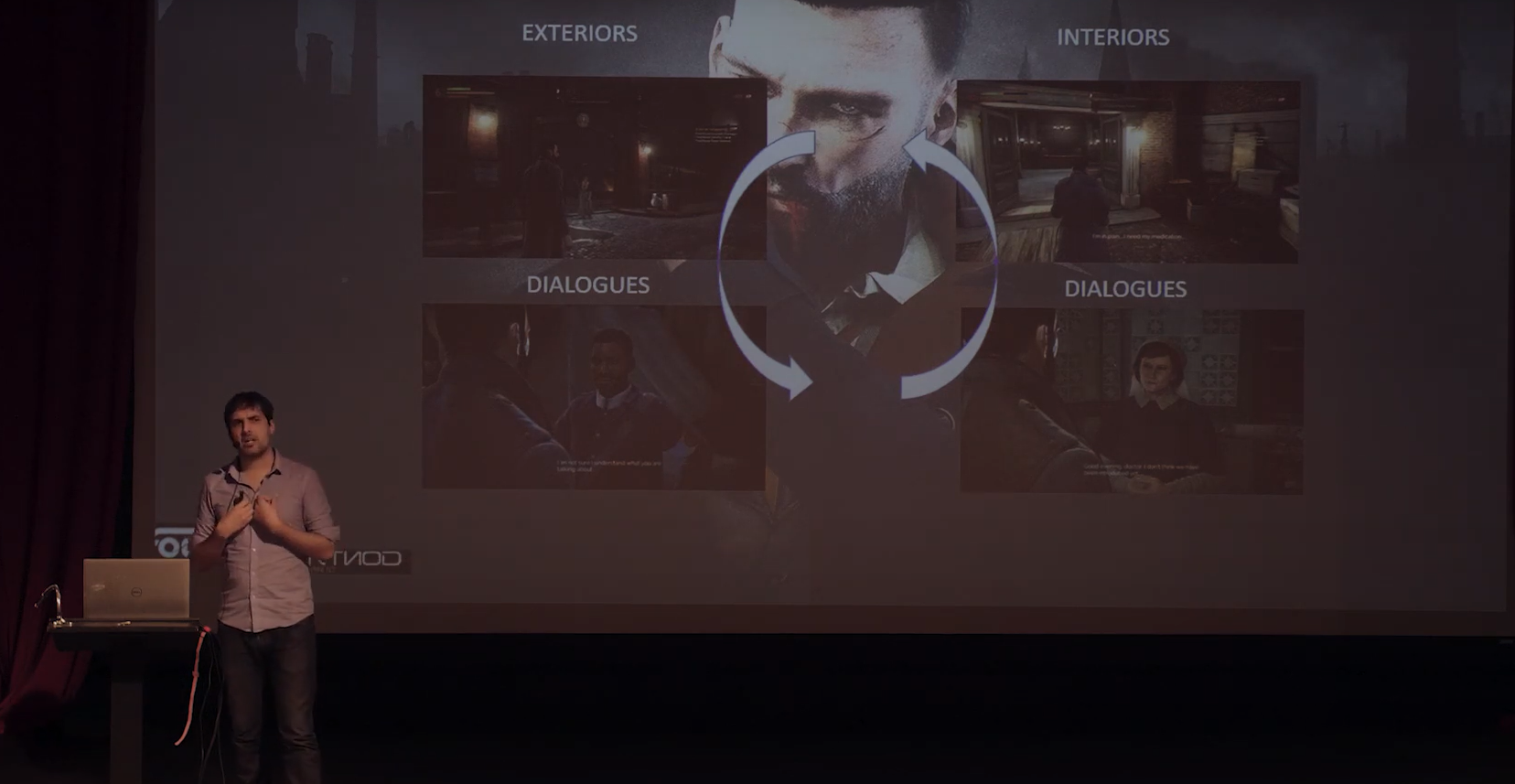 To further the exploration of Wwise planet Vampyr, he shares its capacity to enhance creative expression through the following scenario. The vampire hypnotizes its victims in the streets of London and ushers them to seclusion before he feeds. The music progresses in intensity until the attack.
Using Wwise as the sound engine enables MIDI to progressively increase the intensity and tempo without affecting or altering the music file itself. MIDI simply triggers alterations in sound and velocity. Derivière affirms that this method is a fail safe, rock-solid method to keep the sound natural and without distortion in the game.
Planet 3 | Get Even
Get Even is a first-person shooter psychological thriller.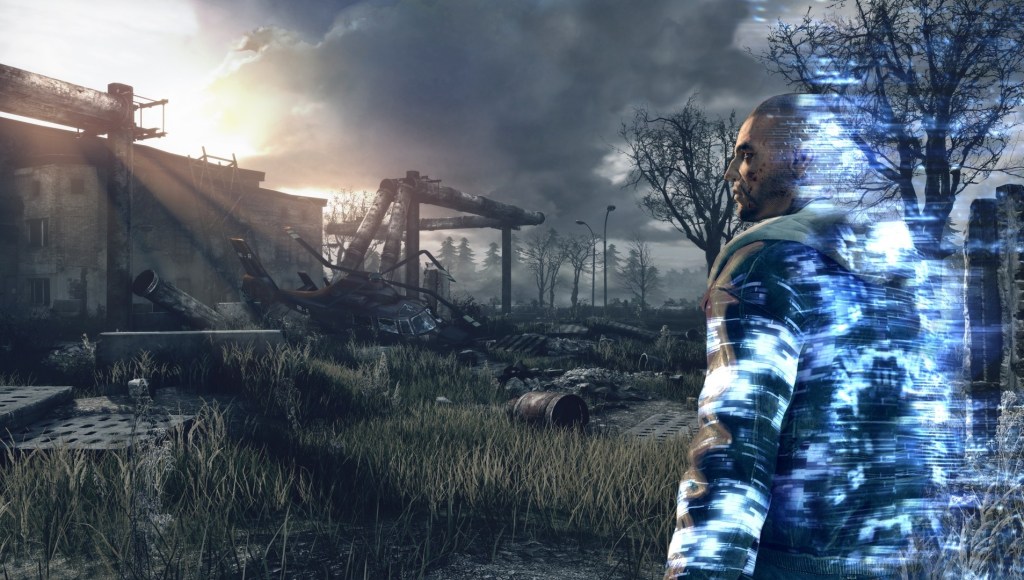 On our third and final stop on our journey, we've landed on the most distant and mysterious of them all. Get Even, a game with real-time generated music. This is a game that is happening in VR but is not a VR game. In this world you are someone watching someone, watching someone else.
Derivière explored what he could do for the player to hear the world around them through the lens of this story. The music needed to be meaningful, with everything being connected. The approach taken was one where the environment made the music, including the buzzing lights and room tones with the tempo changing with the players actions.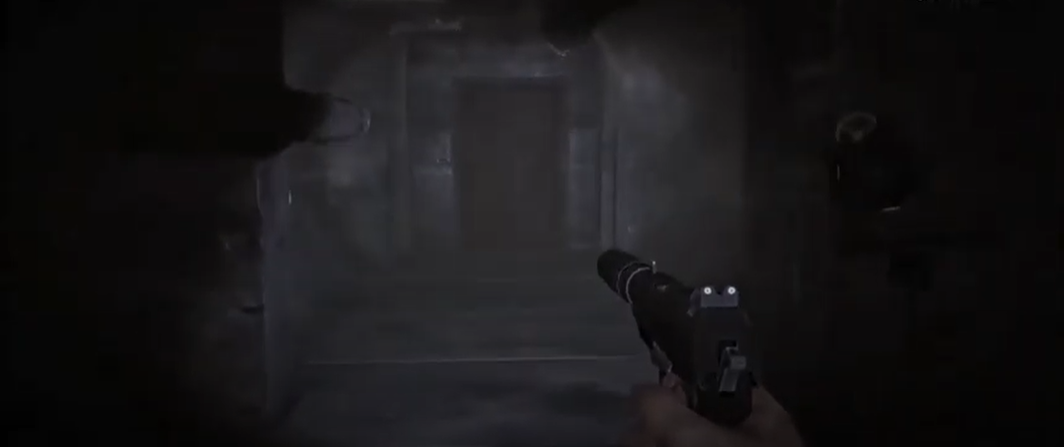 In watching the clip you can see how a game like this requires music that is very different. Using a tool like Wwise changes the way we use music in games to leverage your artistic view. The further away from earth we get, the more creative we can be with how we use sound in games.
If music for games is more than just music, what is it? Derivière leaves us with these thoughts: music for games is the relationship between a composer and a developer engaged in a team spirit, is not just about responding passively to states, but actively reacting to the engine. It fulfills the games purpose, and is a language yet to be created.

See the full presentation here: