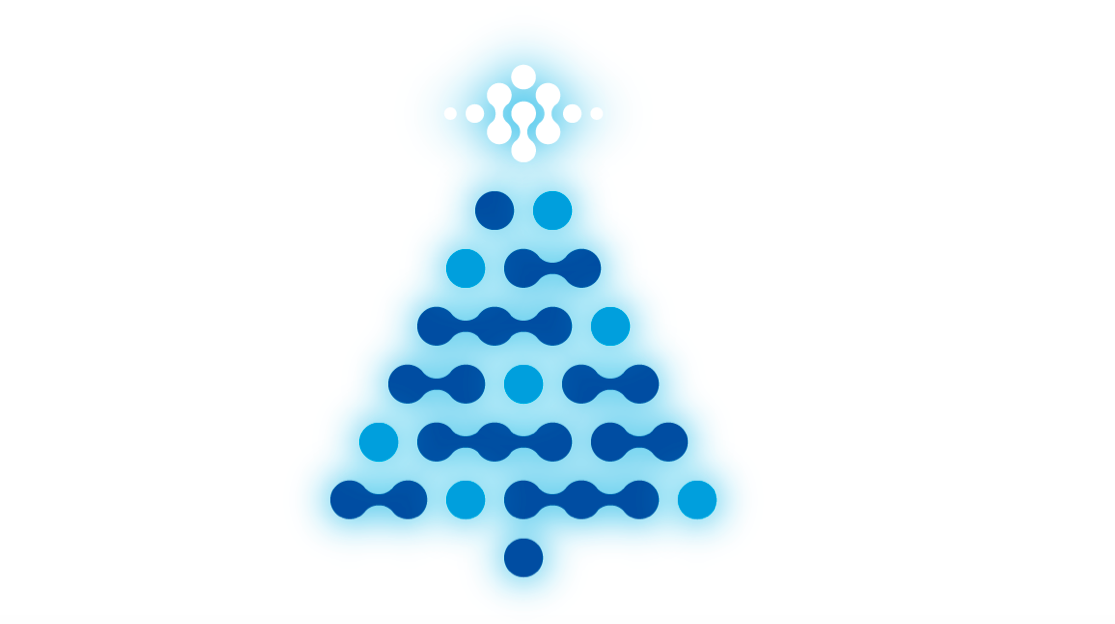 As we began wrapping up 2016, we realized that we had a pretty busy year at Audiokinetic. When a community doubles in size, it says something about the industry! So, what's going on, and how bright is our collective future really? Well, the Audiokinetic team predicts sunny skies mixed with a lot of rain in 2017 for the interactive audio industry, and here is why.
In a nutshell, demand for comprehensive spatial audio solutions will continue to grow and become a big focus for the industry as AR/VR projects continue to increase in popularity. We also see the application of interactive audio multiplying in industries outside of gaming. 2017 will mark an accelerated conversion from linear to interactive projects as more dynamic storytelling projects, museums, sound installations, live events, and the movie industry all embrace interactive audio to enhance their experiences.
So, in anticipation of all this work, here is what we delivered this year at Audiokinetic to help set you up for this incredibly promising future, yet rapidly approaching rainstorm of interactive audio projects!
Wwise
Concerning Wwise, we launched 2 major releases this year, with 2016.1 and 2016.2. These releases included some pretty awesome new features and enhancements. While it would be very difficult to narrow down our favorite new offerings from Wwise (because we're really proud of them all), it goes without saying that spatial audio was a huge focus for the audio industry this year and we're proud to have been leaders in this space. Our ambisonics pipeline certainly caught the attention of the audio community and was the most talked about Wwise upgrade this year, but we have so much more that we will be announcing at GDC for our upcoming 2017.1 release .
A community focused 2016
This year, we celebrated the 10th anniversary of Wwise, and it was an incredible milestone when we saw our community grow to more than 21,000 members. Thank you all for your continued trust, support, and loyalty. We knew we wanted to give back to our network, and to create opportunities that can help us achieve our collective industry goals. Our culture at Audiokinetic has always been about openness and collaboration, so we opened up our database to all of you this year! We beta-launched the Creators Directory, a community resource designed to help creators find projects and projects find creators. The reception from the community has been magnificent, and the feedback, exceptional. We're excited to inform you that an upgraded version of the Creators Directory is in the works. So, if you have not registered on the Creators Directory yet, we invite you to check it out!
In keeping with this collaborative mindset and to share knowledge, learn from each other's projects and experiences, and celebrate each other's accomplishments, we also launched the Audiokinetic Blog. Within a few months, your level of interest (with an average of 6,000 views a month), exceeded our wildest expectations. The articles, many of which are contributions authored by members of the Audiokinetic community, are clearly adding value to many in game audio and our interactive audio industry at large. We'd like to send out a big thank you to all who contributed by sharing their knowledge and experiences with the rest of us, and we certainly invite you all to reach out to us if you'd like to share your stories with the community.
Another big initiative this year was to take our website to the next level, and its beauty is beyond skin-deep. More community focused considerations centered around ensuring that your Audiokinetic environment, from our website, to your Audiokinetic accounts and the management of your project, certification, and more were all well-integrated for simplified navigation and management. We also enhanced the user experience with the introduction of the Wwise Launcher, which allows you to access all your project and community needs from a centralized ecosystem. From downloading your desired Wwise version(s), to integrations or adding plug-ins, to instantly accessing and directly launching your projects, the Wwise Launcher was designed to keep all your audio essentials beautifully organized and easily accessible, and we made sure that it includes a gateway to our various learning materials and tutorials, the community blog, and your community Q&A.
Finally, we love meeting you all face to face! The turnout at our yearly Wwise Tour was remarkable this year. We had a full house at every event in all five cities: LA, Montreal, Warsaw, Tokyo, and Shanghai. The quality of the projects and the standard of game audio presentations were astounding, and the questions that the presenting audio teams received from their audience during the Q&A portions were extraordinary.
We would like to once again thank the following studios and audio teams for sharing their visions and methodologies with the rest of the community so that we can all advance our techniques and implementations using Wwise.
Blizzard, Overwatch
The Witcher 3: Wild Hunt, CD Projekt Red
Inside, Playdead
Resident Evil, Capcom
Umbrella Corp, Capcom
Kazuki Kitamura, Capcom
Akihiko Narita, Capcom
World of Summoners, Paon DP
Hitoshi Okamoto, Paon DP
Kousuke Hirayama, Paon DP
Norihito Miwa, Paon DP
Honor of Kings, Tencent TIMI Studio Group
WeChat Dash 3D, Tencent TIMI Studio Group
We Monster, Tencent TIMI Studio Group
If you were not able to attend this year, we've uploaded videos of presentations from the Wwise Tour so that you are able to watch them at your convenience!
Finally, at the end of every year, as we look back to review our accomplishments and look forward to set our objectives and ambitions, we always remember how it is your ambition and passion that keeps us motivated and pushes us to think big as we seek to empower the audio community in return. In the spirit of gratitude this holiday season, we would like to thank you for being a part of our Audiokinetic family. We are so grateful to be working with such creative and world-class interactive audio professionals, honored that you have chosen Wwise for your incredible projects, and proud to be supporting the next generation of audio talent.
We wish you and your families, at home and at work, a wonderful holiday season and spectacular new year.
To our collective great future, and long live interactive audio!
See you in the new year :)