In partnership with Blizzard Entertainment, CD Projekt Red, Playdead, Tencent TIMI Studio Group, Capcom, and Paon DP, five tremendously successful Wwise Tour events took place over the last 2 months in LA, Montreal, Warsaw, Tokyo and Shanghai.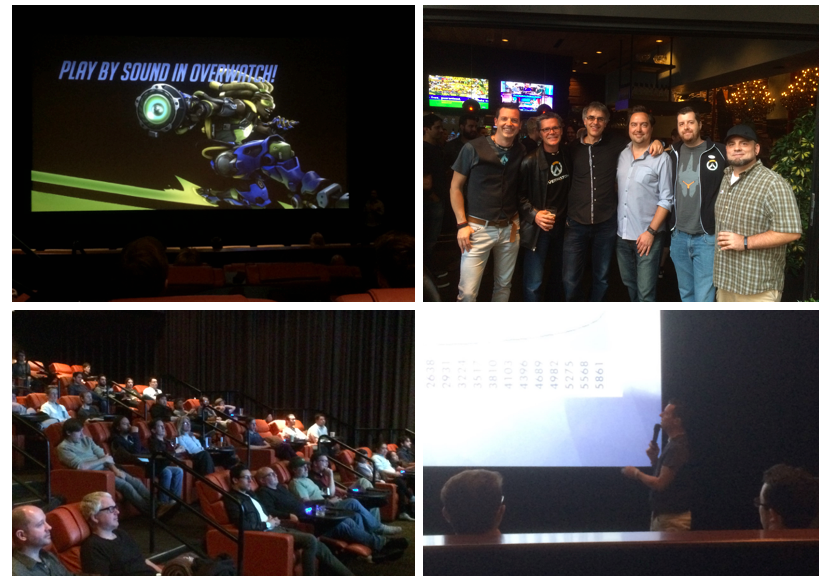 Audiokinetic's popular Wwise Tour featured the making of some of the industry's most anticipated games including Overwatch, The Witcher 3: Wild Hunt, and Inside, as well as leading mobile games from the Asian market such as Honor of Kings, Resident Evil, and World of Summoners (the complete list can be referenced below).
The Wwise Tour events are educational game audio presentations that take place in different cities each year. As part of its ongoing collaboration with game developers, Audiokinetic organizes these events to unite the worldwide gaming community, specifically game audio professionals, and encourage them to share and learn from each other and the creative works and expertise of the finest of game audio teams.
"I'm always amazed by how technically and artistically creative the audio teams presenting at the Wwise Tour are. Year after year, their openness in sharing many of their best ideas and implementation tricks brings so much value and inspiration to the game development industry and our interactive audio community at large." -- Simon Ashby, Audiokinetic Co-Founder & VP Products
During this year's Wwise Tour events, the esteemed game audio teams shared their incredible creativity and astounding processes for achieving their masterpieces. And, while the presentations were entirely unique and provided perspectives as distinctive as their games, immersion and transcending the traditional complementary role of audio into gameplay were certainly the overarching big topics.
For those of you who missed this year's events, or if you simply want to experience these diverse expert audio teams' presentations all over again, rest assured we will be publishing blogs in the coming weeks with links to videos saturated with knowledge! Make sure you subscribe to our blog so that you are immediately notified when we publish this content.
In the meantime, let us know if you'd like to be invited to the next round of Wwise Tour events and if you would like to see us in your city, or at least a city near you!
Thank you to all our partners!
Studios & Games:
Blizzard, Overwatch
CD Projekt Red, The Witcher 3: Wild Hunt
Playdead, Inside
Resident Evil, Capcom
Umbrella Corp, Capcom
Kazuki Kitamura, Capcom
Akihiko Narita, Capcom
World of Summoners, Paon DP
Hitoshi Okamoto, Paon DP
Kousuke Hirayama, Paon DP
Norihito Miwa, Paon DP
Honor of Kings, Tencent TIMI Studio Group
WeChat Dash 3D, Tencent TIMI Studio Group
We Monster, Tencent TIMI Studio Group
Other partners:
Yamaha Corporation
Yamaha Music
Dolby